Podcast: Play in new window | Download
Subscribe: Apple Podcasts | Android | RSS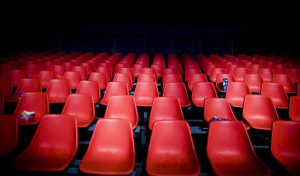 You meet a lot of interesting people working with the homeless on the streets.  One of my favorites was Keith.  He would often tell me that there were three things he wanted to accomplish; his goals for the near future.  Even though he was homeless he still had goals. In this two minute quickcast, Tony talks about goals and how to achieve them.
Scripture:
Again, [amen,] I say to you, if two of you agree on earth about anything for which they are to pray, it shall be granted to them by my heavenly Father.  Matthew 18:19
Quote:
"What you get by achieving your goals, is not as important as what you become by achieving your goals."  –Henry David Thoreau
Reflection: How do you go about setting your goals?  How do you feel when you have accomplished what you set out to do?  What role does your faith have in your goal setting?
I am very happy to announce that the Finding God's Grace Podcast is available at many of the top web streaming service and on their apps as well.  You can listen and subscribe to the podcasts at the following providers:

Listen at  iTunes-To subscribe and listen via your iPhone or iPad, click here.

Listen to the podcasts on your Stitcher app for iPhone or Android devices.  It's like Pandora for talk shows.  To listen, Click Here.

The podcast is also available at TuneIn an aggregator of radio stations all over the world.  They also have podcasts and the Finding God's Grace Podcast has recently been added.  You can subscribe by clicking here.

For those of you who would rather subscribe by RSS feed, you can access the feed by clicking here.

Copyright secured by Digiprove © 2014 Tony Agnesi