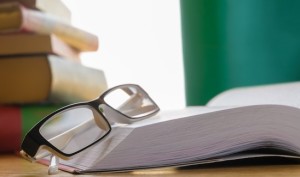 Here are some of my most shared and liked links of the week for your weekend reading pleasure.  If you are like me, you bookmark lots of great content to share later.  Here are a few thing I read this week that I really enjoyed.
A story from my friend missionary friend Jerome from his blog, A Living Monstrance titled, Just Be Received.
A beautifully written post from Strahlen at Single Mom Smiling titled, Something has to Change.
A wonderful post from my buddy from accross the pond, David Torkington, a journalist, author and speaker, titled, Repentance.
For you moms, a fun post from my friend Debbie Gaudino, a homeschooling mom and grad student titled, 7 lessons from Max Lucado's "You are Special."
And because I am going to be a first time grandpa really soon, here is a post I really enjoyed reading and learning from from my Canadian pal, Melanie Jean Juneau, titled Babies are Preverbal, not Idiots.
I hope you enjoy reading these great Catholic bloggers.  I plan on posting my Top Weekend Reads every Friday.  If you would like mre, be sure to follow me on twitter @tonyagnesi.