Podcast: Play in new window | Download
Subscribe: Apple Podcasts | Android | RSS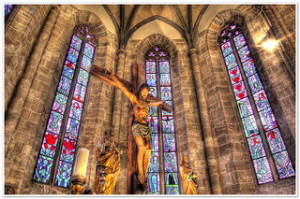 At jail ministry, Tony received a request from a prisoner, "Teach me to do that thing you do!"  The sign of the cross, you'll never think of it the same way after hearing this 2 minute Quickcast inspired by this inmate.
Scripture:
"I, then, a prisoner for the Lord, urge you to live in a manner worthy of the call you have received, with all humility and gentleness, with patience, bearing with one another through love."   Ephesians 4:1-2
Reflection: Do you often make the sign of the cross without giving it any thought?  Does this inmate's excitement about the prayer inspire you?