Podcast: Play in new window | Download
Subscribe: Apple Podcasts | Android | RSS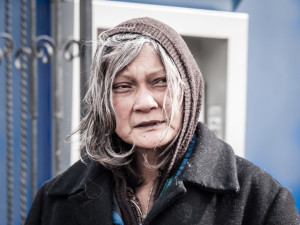 In this podcast, Tony shares a story of an encounter with a homeless woman in Nashville, and how he realized that he denied her the one thing she needed most.
Scripture:"Then the righteous will answer him and say, 'Lord, when did we see you hungry and feed you, or thirsty and give you drink? When did we see you a stranger and welcome you, or naked and clothe you?  When did  we see you ill or in prison, and visit you? And the king will say to them in reply, 'Amen, I say to you, whatever you did for one of these least brothers of mine, you did for me."  Matthew 25:37-40
Quotes:
"The people in the parks, the alcoholics, the homeless, they are looking at you.  Do not be those who look and do not see."
-Blessed Mother Teresa of Calcutta
Reflection:Have you ever crossed the street to avoid a homeless person?  Does Mother Teresa inspire you to approach the homeless in a different way?
To subscribe to Tony's Quickcasts, link to iTunes here and download the entire series to your iPad or iPhone.  Simply click on THIS LINK.
We would love to read your comments, please feel free to share them  and don't forget to share on your social media sites using the links below.