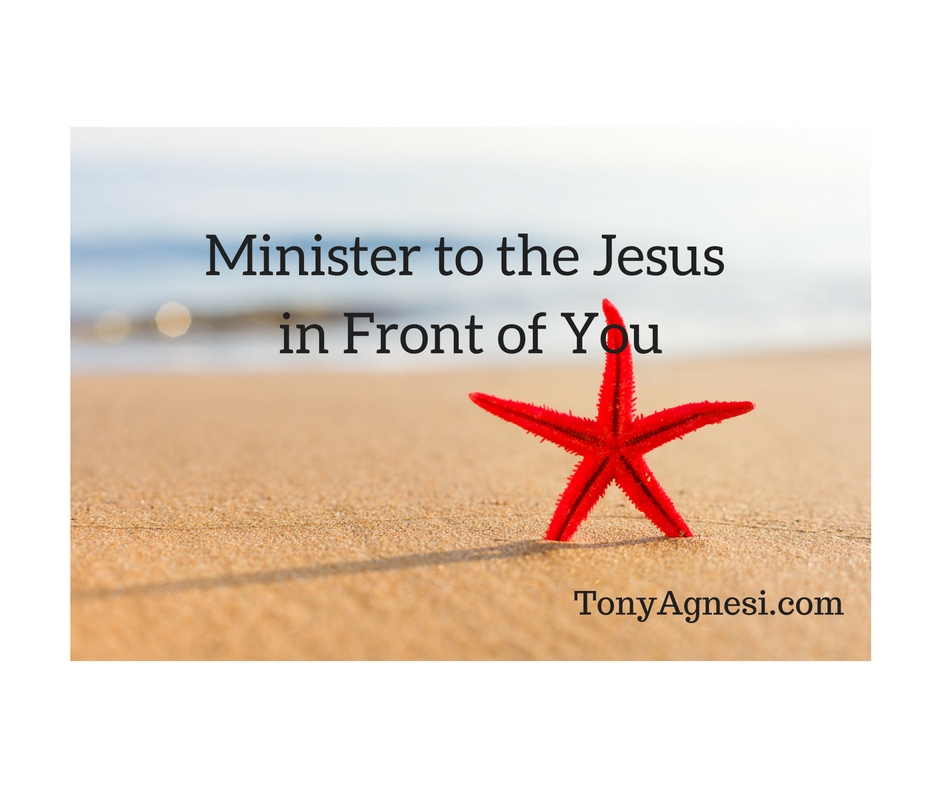 For I was hungry and you gave me food, I was thirsty and you gave me drink, a stranger and you welcomed me, naked and you clothed me, ill and you cared for me, in prison and you visited me. Then the righteous will answer him and say, 'Lord, when did we see you hungry and feed you, or thirsty and give you drink? When did we see you a stranger and welcome you, or naked and clothe you? When did we see you ill or in prison, and visit you?' And the king will say to them in reply, 'Amen, I say to you, whatever you did for one of these least brothers of mine, you did for me.'  Matthew 25:35-40
It is easy to be overwhelmed by all of the inequities of the world.  Poverty, homelessness, unemployment, divorce, violence, hunger, depression, all seems too much for any of us to possibly make a difference.
It reminds me of the story of the little girl and the starfish.  A little girl was walking down the beach that was littered with thousands of starfish that had washed up in the surf.  One by one she would pick them up and throw then back into the water, returning them to their life in the sea.
An adult passerby notices the little girl and asks her why she continues to try to return the starfish to the ocean.
"There are too many starfish," the adult offers.  "You can't possible make a difference."
The young girl picks up another starfish, and throws it into the ocean. She looks at the adult and in an excited voice says, "I made a difference for that one!"
When Blessed Mother Teresa looked into the eyes of a person she had pulled out of the gutter, she saw Jesus Christ.
"They are Jesus.  Everyone is Jesus in a distressing disguise."
She never worried about the thousands of people in need, she simply ministered to each one she met, one at a time.
"I give myself to one person at a time," she would say.
When we feel overwhelmed, it is good to take the example of Mother Teresa and simply minister to the Jesus in front of you.
I can't feed the world, but I can volunteer at a soup kitchen.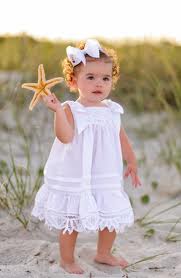 I can't solve the unemployment problem, but I can help one person find a job.
I can't cure mental illness, but I can comfort a friend suffering from depression.
I can't cure domestic violence, but I can listen to a friend contemplating a divorce.
Every morning, as I receive the Blessed Sacrament at mass, I ask the Lord, put someone in my path today, that He can help through me.  And, every day, He does!  I just have to be aware, available, and attentive, to forget about the tons of things I need to get done that day, and to be present to that one person, at least for a little while.
When a young reporter asked Mother Teresa if the need overwhelmed her, she replied, "The answer is very easy, son.  I am with one soul at a time.  I choose to be fully present to the person I am with. And as I look into each person's face, I see the face of Christ.  I never think about yesterday, today or tomorrow, or an hour from now, when I look into a person's eyes.  At that moment, it is never 30,000 people.  I give myself to one person at a time."
Like the little girl and the starfish, we can't help everyone.  But we can make a difference to someone.  One at a time, being totally present, listening and serving, we can minister to the Jesus in front of us.
To get Tony's latest posts delivered to your email every week, simply subscribe but clicking here.
Thank you for sharing my stories with your family and friends.  Below are
links
to share on your social media sites.  Your sharing my stories helps to get the word out.

Copyright secured by Digiprove © 2013-2014 Tony Agnesi