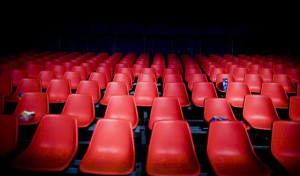 Again, [amen,] I say to you, if two of you agree on earth about anything for which they are to pray, it shall be granted to them by my heavenly Father.  Matthew 18:19
You meet a lot of interesting people working with the homeless on the streets. One of my favorites was Keith. He was small, very friendly, soft spoken, with a strong Christian faith.  He was well versed in the bible and at one time was an elder in his church.
During our conversations, he would often tell me that there were three things he wanted to accomplish; his goals for the near future.  Even though he was homeless he still had goals.
One was to find a job, the second to find a place to live and the third was to become a Catholic at Easter.
"Wow! Pretty good goals," I thought.  And, he was well on his way to becoming Catholic because he had joined the RCIA group (Right of Christian Initiation for Adults) at the inner-city parish where we met, and one of the volunteers there had agreed to be his sponsor.
Often over the course of that winter I would see Keith, either at the Friday night dinner for the homeless offered near the church or at daily mass that he attended quite frequently.
As winter turned to spring, I lost track of Keith, as often happens with homeless friends that we meet along the way.
That spring, a few weeks after we celebrated the resurrection of Jesus at Easter, my wife, Diane, and I were at the movies.  As the show ended and we walked out of the theatre, I heard someone call my name.
There he was, Keith, dressed in a theatre staff burgundy golf shirt, tending to some spilled popcorn from the kiddie film in the next theatre.
Keith greeted me with a warm smile and a hug.   I introduced him to my wife, and we chatted for a moment.
"What you get by achieving your goals, is not as important as what you become by achieving your goals."  –Henry David Thoreau
"I did it!" Keith exclaimed.  "I became a Catholic at Easter!"
That's wonderful," I replied.
"And, that's not all, the day after Easter, I got this job, and yesterday I moved into my new apartment.  It's tiny, but it's great!"
Wow! Keith you achieved the three things we discussed last winter," I observed.
"Sure did, with the help of God," he said humbly.
"Time to set some new goals," I suggested.
As we neared the exit, I repeated my congratulations, "God bless you, Keith."
"And you too, Tony,"  as he gave me a wave.
Just like in the spring, I've lost track of Keith.  I haven't seen him since.  I often wonder if he is still employed, and as winter approaches, I wonder if he still has a warm place to live.
He may lose his job or apartment, but one thing I know he will never loose is his strong faith that God will provide.
Tiny miracles you might think, but you'll never convince Keith, or me of that.  They were an answer to prayer, as Keith and I thanked God for his good fortune.
To get Tony's latest posts delivered to your email every week, simply subscribe but clicking here.
Thank you for sharing my stories with your family and friends.  Below are ways to share on your social media sites.  Your sharing my stories helps to get the word out.

Copyright secured by Digiprove © 2013 Tony Agnesi