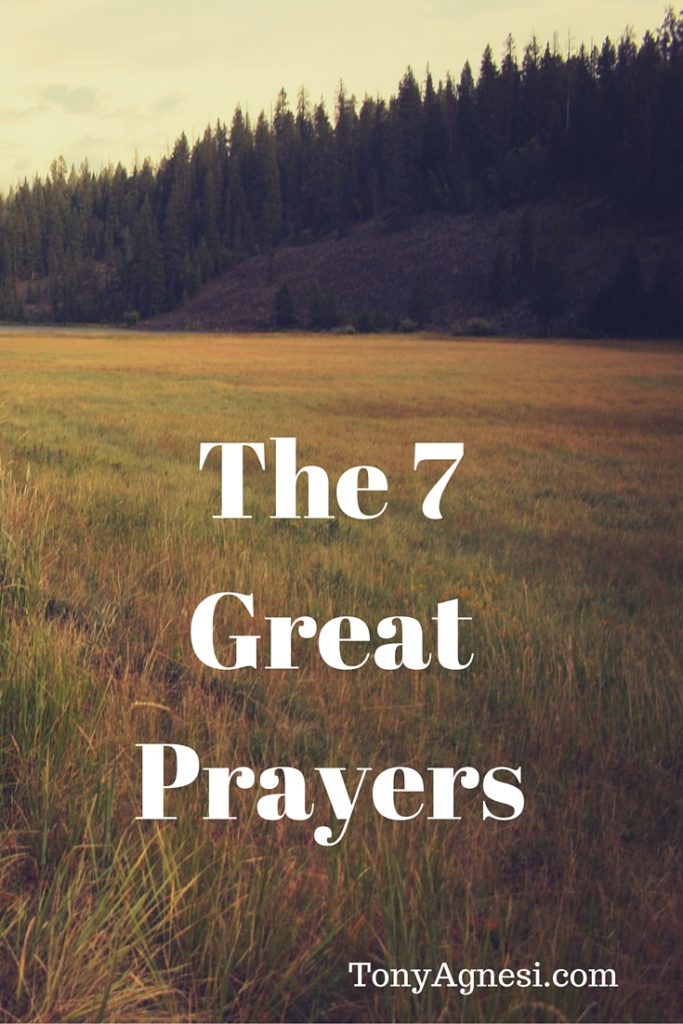 Returning home from the doctor when you have just been diagnosed with colon cancer, many things go through your mind.  Am I going to die?  What will my wife do?   Will our saving be wiped out? And, the list goes on.
Exhausted and total defeated, I decided to do what I always do, bury myself in e-mail!  The first e-mail I read got my attention quickly.  The 7 Great prayers was the subject line.
As I read, the e-mail revealed the first of the seven prayers.  The prayer was simply; " I Love you God."  That's it.  As I thought about it, I really haven't spent a lot of time telling God that I love him, but I realized that as a father, I needed to hear," I love you," so, I supposed God does too.
It is like the conversation you have with your daughter when she wants to borrow money for that new pair of shoes she has her eyes on.  The conversation goes something like this,
"I love you Daddy, you know, I really love you! (pause) Can I borrow $20 dollars?"  The thing is, the strategy works every time!
So, I began to pray.  "I love you God, I really want to serve you, but you've got to help me with this cancer.  If I put the cancer in your hands, I could serve you better. Your will be done Lord, but know that I love you."
As I glanced down for the next prayer, the email said that I would receive it tomorrow and I would get one each day until I had received all seven.
The next day, I couldn't wait to see the prayer. It was simple as well.
The prayer was "Thank you God for…."  I thought for a minute and began.  Thank you God, for an early diagnosis.  Thank you God, for a great doctor. Thank you God, for a loving and supportive wife. The thank you's continued for over 90 minutes!  I simply thanked God for all of the many blessings that he had given me.
One by one, once a day I received the prayers.  And they were an amazing help for me with tests, surgery, and recovery.  I still pray them today, eight years later, and cancer free.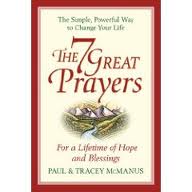 Those prayers were sent to me by Paul McManus.  How he got my name I'll never know, but they were a miracle each day.  Paul later put these prayers into a book that he co-authored with his wife Tracey.  I have shared only the first two with you because of time, but here they are;
1. I Love You God
2. Thank You God for…
3. God, You are Inside Me
4. I Attract God's Blessings
5. God, I See You Everywhere
6. God Bless and I Love….
7. God, Let Me Do Your Good Works
I am sure they will help you too.  And, by the way, the book is terrific.  I have bought and given away close to a hundred copies these past eight years.
If you are facing a health concern, relationship problems, a financial crisis, or just finding a purpose for your life, these simple 7 prayers might just be the answer.
The 7 Great Prayers, For a Lifetime of Hope and Blessings, Paul and Tracey McManus, Vanguard Press 15.99
To get Tony's latest posts delivered to your email every week, simply Subscribe by clicking here.
Thank you for sharing my stories with your family and friends.  Below are
links
to share on your social media sites.  Your sharing my stories helps to get the word out.