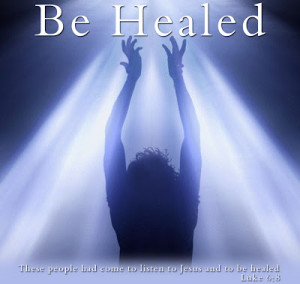 One day as Jesus was teaching, Pharisees and teachers of the law were sitting there who had come from every village of Galilee and Judea and Jerusalem, and the power of the Lord was with him for healing.
And some men brought on a stretcher a man who was paralyzed; they were trying to bring him in and set [him] in his presence.
But not finding a way to bring him in because of the crowd, they went up on the roof and lowered him on the stretcher through the tiles into the middle in front of Jesus.
When he saw their faith, he said, "As for you, your sins are forgiven."  Luke 5:17-20
One of my favorite Christian story tellers is Dr. Tony Campolo.  One of the readings during lent reminded me of one of his stories, that's a personal favorite.
Several years ago, Tony was talking with another minister who asked if miracles and healing was part of his ministry.  Tony said that it wasn't although he often prayed for people, but didn't see any miracles.
Preaching a few weeks later in a church in Oregon, he decided to offer to pray for anyone with needs after his talk.  To his surprise, several people stayed afterwards and patiently he met with each of them and prayed for them.
Four days later, he received a call from a woman who began the conversation by reminding him that he had prayed for her husband that night, who had cancer.  "Had cancer" he asked, hoping for a healing.
"Well, he's dead now," the woman answered!
With a sense of failure, he heard the woman continue that her husband had come to the church that day angry at God.  Angry that God let this happen, angry that he would die soon, and his nastiness kept getting worse and worse, that is, until Tony prayed for him.
As they walked out of church, she knew that something was different.  He was calmer, more accepting, and the four days since then, were their best ever!
She then said something profound, "Tony, he wasn't cured, but he was healed!"
This story helps bring home the parable of the paralytic in the 5th chapter of Luke's gospel.  The men in the story had obviously heard of the miracles that Jesus was performing and brought their friend on a stretcher to have him cured.  They even went so far as to lower him through the tiles in the roof to the feet of Jesus, because of they could not get him through the crowd.
What happened next must have surprised, astonished, and even confused the paralytic and his friends.  Jesus laid hands on the man and said, "Your sins are forgiven."
What Jesus was offering was forgiveness and spiritual healing, and to think about it, what is more important, being able to walk in this life or to be forgiven and be with the Lord in eternal life?  It wasn't the cure they were looking for, but certainly, their friend was healed!  And to prove his point, Jesus then told him to pick up his stretcher and go home!
As we live our lives, with the trials, diseases, and infirmities we might experience, it's ok to pray for a cure, but more importantly, let's pray for healing!  How sweet it would be to hear Jesus say, "As for you, your sins are forgiven.
To get Tony's latest posts delivered to your email every week, simply subscribe but clicking here.
If you like great storytelling, you'll love, Let Me Tell You A Story, Tony Campolo, Thomas Nelson Books, $12.99
Thank you for sharing my stories with your family and friends.  Below are links to share on your social media sites.