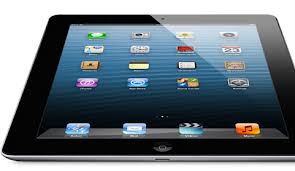 "Or what woman having ten coins and losing one would not light a lamp and sweep the house, searching carefully until she finds it? And when she does find it, she calls together her friends and neighbors and says to them, 'Rejoice with me because I have found the coin that I lost.'  In just the same way, I tell you, there will be rejoicing among the angels of God over one sinner who repents."  Luke 15:8-10
It was dark as we made our way to the parking lot following a recent board meeting in Cleveland.  As I got to my car, I wanted to remove my sport coat to be comfortable for the long ride home.
Setting my iPad on the hood of my car, I removed my coat and opening the back door of my SUV,  I hung it neatly on a hanger.
I returned and said my goodbyes to the group, entered the vehicle and made my way down Euclid Avenue for several blocks from 30th to 14th street near Playhouse Square. I drove the short distance down 14th to the entrance ramp for I-71.  As I made my way up the ramp, I accelerated to get up to the speed limit as I merged.
As I accelerated, I noticed what looked like a leather case about the size of an iPad flying over my windshield over the roof of the car. As I glanced into my rear view mirror, all I could see was this object, at least ten feet in the air, disappear into the darkness behind me.
"Oh, my God, it's my iPad," I realized! "I forgot it on the hood of my Chevy!"
I can't begin to tell you the hollow feeling I felt in my stomach, further complicated by trying to explain what had just happened to my wife, who I was talking to on the cell phone.
I hurriedly got off on the next exit, stopped my car and search the back seat, and the floor, even though I knew I wouldn't find it in the car.  Making a U-Turn, I got back on I-71 and made my way to Jacobs Field, down Ontario, and cutting across to 14th street to re-track my route.
As I made my way back, I began to pray to St. Anthony, the patron saint of lost articles.  I pray the St. Anthony prayer every day, but in my panic, I couldn't remember it.  All I could remember was the simple little prayer that little children were taught.
 Tony, Tony turn around,
Help me find what can't be found.
 As I approached the I-71 ramp, I turned on my bright lights and emergency flashers and slowly made my way up the ramp.  It was very dark and there were weeds three feet high on both sided of the road.  If it were in these weeds, it probably wouldn't be found for months.  As I neared the top of the ramp, I saw a street light.  It was shining like a spotlight at a rock concert on a small area of the berm, and there is was, my iPad!
I opened the door, and scooped it off the blacktop and on to my passenger seat, then, I quickly spead up to allow the other cars to enter the ramp.
As I made my way home, thanking God (and St. Anthony) for finding my iPad, with all of my personal data, prayers, notes for my book, e-mails and business information, I reached over to the passenger seat and pushed the button to turn on my device.  I lit up and was working fine, except for the shattered screen.
I wish I could have prayed a more adult prayer, but it seems that St. Anthony likes this one just fine!
Tony posts a new story every week on Sunday evening and it e-mails on Monday morning.  To receive the update delivered to your email every week, simply subscribe but clicking here.
* In case you are wondering, here is the St. Anthony prayer I say daily but couldn't remember:
O Holy St. Anthony, gentlest of Saints, your love for God
and Charity for His creatures made you worthy, when on
earth, to possess miraculous powers. Miracles waited on
your word, which you were ever ready to speak for those in
trouble or anxiety. Encouraged by this thought, I implore
of you to obtain for me (request).
The answer to my prayer may require a miracle. Even so,
you are the saint of Miracles.
O gentle and loving St. Anthony, whose heart was ever full
of human sympathy, whisper my petition into the ears of the
Sweet Infant Jesus, who loved to be folded in your arms, and
the gratitude of my heart will ever be yours.
Here are a few of Tony's most popular stories of 2012: