This is one of my favorite Thanksgiving Day Payers.  We have used this at our Thanksgiving meals for many years. In these turbulent economic times, this prayer seems so appropriate for those of us who have so much.  God bless you and Happy Thanksgiving!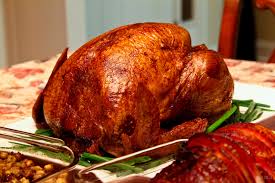 Oh, God, when I have food,
help me to remember the hungry.
When I have work,
help me to remember the jobless,
When I have a warm home,
help me to remember the homeless.
When I am without pain, help me to remember those who suffer.
And remembering, help me to destroy my complacency and bestir my compassion. Make me concerned enough to help, by word and deed, those who cry out for what we take for granted.
Samuel F. Pugh

Copyright secured by Digiprove © 2014 Tony Agnesi