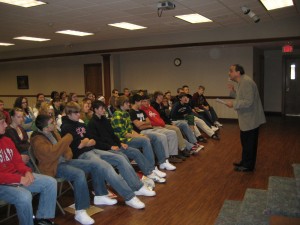 1.    Celebrate my Catholic Faith!
First, celebrate my Catholic faith.  Did you ever notice that we, as Catholics, celebrate everything!  We celebrate mass, we celebrate the Eucharist, we celebrate holidays like Christmas and Easter, and we celebrate the lives of saints. As a matter of fact we celebrate birthdays, first communions, confirmations, marriages, and yes even death.  But to most Catholics celebrating is not part of their faith.  They view going to mass as an OBLIGATION not a CELEBRATION.
Think about the Kodak moments of your life, those things that mean the most to you.  They all involve celebrating with family and friends.  And they involve those items central to our faith, like Christmas, Easter, a birthday, confirmation, baptism, and birthday's.
Keep in mind that most if not all of these celebrations involve our Catholic faith.
2.    Go to Mass every week.  Make it part of something special.

Secondly, attend mass every week.  I know it's difficult when you would much rather sleep in, but never loose the habit of mass attendance. Try to make it part of something special. When my kids were your age, we would often go out to breakfast following Sunday mass.  With our busy lives, this family time on Sunday was one of the only times in our busy week of soccer, school, activities that separate us during the week.
3.    Love the Sacraments, especially the Eucharist.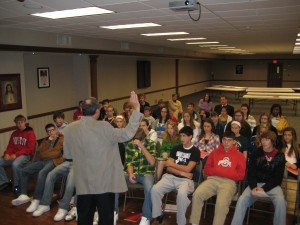 Love the sacraments, especially the Eucharist.  As Catholics, we believe in the real presence of Jesus in the Eucharist.  Receiving Jesus in the Eucharist, is the one way for me to be centered on Christ
and my Christian faith.  That's why I go to mass daily.  Each time I receive Jesus in the Eucharist, I am again brought closer to Him.  It is like a shot in the arm each day to be close enough to receive Jesus body, blood, soul and divinity.
4.    Pray every day, even for just a moment.
Pray every day, even if just for a moment.  You can never be too busy to pray.  Mother Theresa said, "If you are too busy to pray, you are too busy!".  We have time each day to simply say to God, "I love You".  To say thank you for the blessings we have received.  A "gratitude list" simply begins with the statement, Jesus, thank you for………
5. Who is God calling me to be?
Next, spend some time discerning who God is calling you to be.  What special talents, abilities, training, to you have that you can use for the glory of God.  These gifts we possess can be used not only for school, work, or recreation, but each has a application for service to others.
6. Look for opportunities to serve, to be a hero to someone in need.
And finally, look for some way to serve others.  Let's not be so self centered that we have the "it's all about me" attitude that is so prevalent today.  How can is use my talents, and time (and money) to help someone in need.  Whether it's The Walk for babies, for the community pregnancy center, Project Homeless Connect to help the homeless in the area, to just being there for a friend in need.