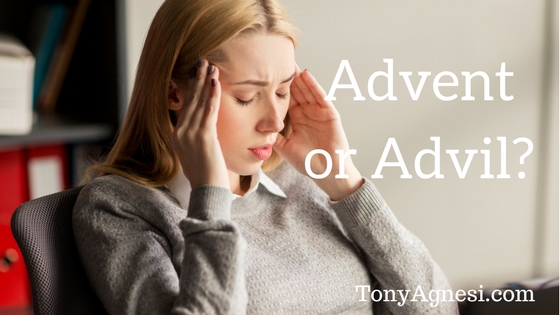 "Come to me, all you who labor and are burdened, and I will give you rest." — Matthew 11:28
All the way to the Saturday vigil Mass Diane and I discussed the details of preparing for Christmas. With a three and a half month old and a three and a half year old, the details were exhausting.
We had to make sure we had diapers, formula, shampoo, and wipes. We purchased two car seats, a high chair and bedding that still needs setup. As Mass began, I couldn't help but think about everything that I still needed to do.
That's when my friend Deacon Roger's homily story hit home!
Deacon Roger was teaching a religion class at the grade school next door to the church. He explained that the four weeks that proceeded Christmas was a liturgical season.
He asked the second graders, "Do you know the name for this season?" …Silence!
"Alright then, how about a clue? The season starts with the letter A." Again, silence!
Once again he added, "And, the second letter is D."
This time Andrew from the back of the classroom threw up his hand! "I know, he exclaimed, Advil!"
After the congregation stopped laughing, I asked myself if my season has been Advent or Advil. And, that day it was Advil!
How do we keep the season more Advent and less Advil? Here are a few things we can try.
Let's block out some time each day to be quiet and enjoy the day. I like to sit in our living room and reflect on the manger scene on the coffee table.
In the anticipation of out-of-town guests, we get fixated on everything that we need to do. Let's not get hung up on the details and miss enjoying their presence. The details will all work out.
I am going to work hard at keeping the season about Advent. How about you? Are you in the middle of the Advent season or the Advil one?
Thanks, Deacon Roger for the reminder!
A Storytellers Guide to a Grace-Filled life is available at Amazon.com in both trade paperback and Kindle editions.

Click on the picture below to link to Amazon.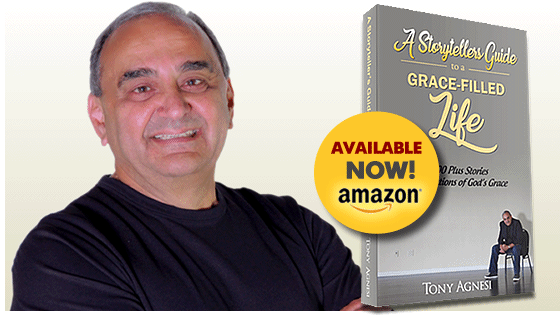 To get Tony's latest posts delivered to your email every week, simply Subscribe by clicking here.
Thank you for sharing my stories with your family and friends.  Below are
links
to share on your social media sites.  Your sharing my stories helps to get the word out.

Copyright secured by Digiprove © 2017 Tony Agnesi