Podcast: Play in new window | Download
Subscribe: Apple Podcasts | Android | RSS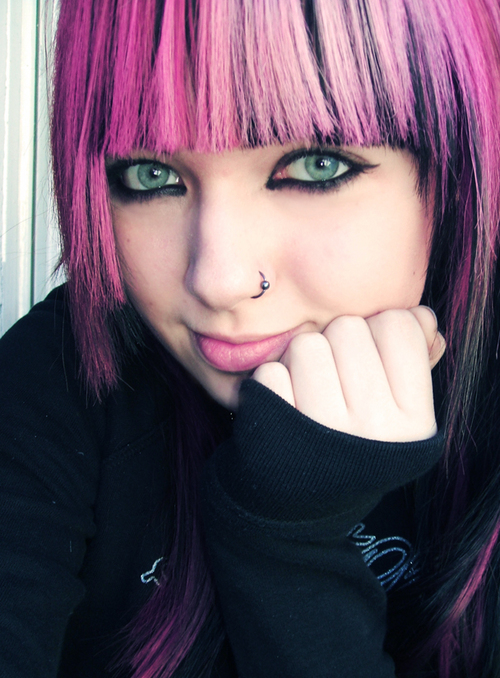 As I approached the scene, I couldn't help but notice that cars were swerving to avoid the driver, who lay in pain in the middle of the street, and his bike that was now a twisted mess. No one was stopping to help! In this podcast, Tony discusses unlikely hero's, girls with purple hair!
Scripture: "Therefore, you are without excuse, every one of you who passes judgment. For by the standard by which you judge another you condemn yourself, since you, the judge, do the very same things. –Romans 2:1
Quotes: If you judge people you have no time to love them. –-Mother Teresa
The loneliest people are the kindest.  The saddest people are the brightest.  The most damaged people are the wisest.  All because they do not wish to see anyone else suffer the way they do. –Tony Agnesi
Reflections:  Do we often judge people by their looks?  Does purple hair or a tattoo affect the way you look at someone?  Have you ever found the most unlikely people to be the most caring?
I am very happy to announce that the Finding God's Grace Podcast is available at many of the top web streaming service and on their apps as well.  You can listen and subscribe to the podcasts at the following providers:

Listen at  iTunes-To subscribe and listen via your iPhone or iPad, click here.

Listen to the podcasts on your Stitcher app for iPhone or Android devices.  It's like Pandora for talk shows.  To listen, Click Here.

The podcast is also available at TuneIn an aggregator of radio stations all over the world.  They also have podcasts and the Finding God's Grace Podcast has recently been added.  You can subscribe by clicking here.

For those of you who would rather subscribe by RSS feed, you can access the feed by clicking here.

Copyright secured by Digiprove © 2015 Tony Agnesi