Podcast: Play in new window | Download
Subscribe: Apple Podcasts | Android | RSS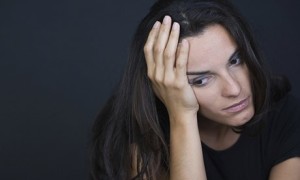 As I sat there, a male technician came out to the waiting room and in a loud clear voice said, "The colon cancer!" He repeated himself, "which one of you is the colon cancer?  A few seconds passed before I realized that he was referring to me. As my anger grew, I rose to my feet and said, "My name is Tony, not the colon cancer! He sheepishly apologized.  In this podcast, Tony discusses who you are.
Scripture: With all vigilance guard your heart, for in it are the sources of life. Proverbs 4:23
For through faith you are all children of God in Christ Jesus. –Galatians 3:26
Quote: "You are a child of God. You're playing small does not serve the world. There is nothing enlightened about shrinking so that other people won't feel insecure about you. We were born to manifest the glory of God that is within us."  –Marianne Williamson
Reflections: Have you been guilty of putting yourself down?  Have you ever allowed someone else to define who you are?  Do you ever feel unworthy of happiness?
**This week, I will be attending the Catholic Writers Guild Conference in Somerset, New Jersey.  This podcast is published a day early due to my air travel to the conference.  The Finding God's Grace podcast will return to a Wednesday publication date and a Thursday morning e-mail delivery again next week.**
I am very happy to announce that the Finding God's Grace Podcast is available at many of the top web streaming service and on their apps as well.  You can listen and subscribe to the podcasts at the following providers:

Listen at  iTunes-To subscribe and listen via your iPhone or iPad, click here.

Listen to the podcasts on your Stitcher app for iPhone or Android devices.  It's like Pandora for talk shows.  To listen, Click Here.

The podcast is also available at TuneIn an aggregator of radio stations all over the world.  They also have podcasts and the Finding God's Grace Podcast has recently been added.  You can subscribe by clicking here.

For those of you who would rather subscribe by RSS feed, you can access the feed by clicking here.

Copyright secured by Digiprove © 2015 Tony Agnesi