Podcast: Play in new window | Download
Subscribe: Apple Podcasts | Android | RSS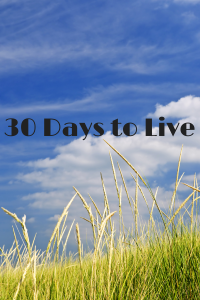 What if you only had one month to live? What would you do if the doctor said to get your affairs in order in the next 30 days? How would you live your life if you knew with certainty that your days on earth were numbered? In this podcast, Tony discusses the most authentic you.
Scripture: "Make us know the shortness of our life that we may gain wisdom of heart." Psalm 90:12 (Grail)
Quotes: "Death is more universal than life; everyone dies but not everyone lives." – Alan Sachs
Reflections: Have you ever had a life changing experience that changed the way you think about death?  What would you do differently if you only had one month to live?  Are you living as the most authentic version of yourself?
I am very happy to announce that the Finding God's Grace Podcast is available at many of the top web streaming service and on their apps as well.  You can listen and subscribe to the podcasts at the following providers:

Listen at  iTunes-To subscribe and listen via your iPhone or iPad, click here.

Listen to the podcasts on your Stitcher app for iPhone or Android devices.  It's like Pandora for talk shows.  To listen, Click Here.

The podcast is also available at TuneIn an aggregator of radio stations all over the world.  They also have podcasts and the Finding God's Grace Podcast has recently been added.  You can subscribe by clicking here.

For those of you who would rather subscribe by RSS feed, you can access the feed by clicking here.

Copyright secured by Digiprove © 2015 Tony Agnesi