Podcast: Play in new window | Download
Subscribe: Apple Podcasts | Android | RSS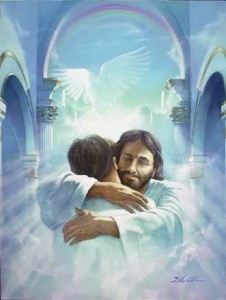 Occasionally, an Evangelical friend or acquaintance will ask the question, "Do you have a close personal relationship with Jesus?"  This question throws many Catholics into a dazed look with no idea of how to answer. In this podcast, Tony examines the question and offers some thoughts.
Scripture: So humble yourselves under the mighty hand of God, that he may exalt you in due time.  Cast all your worries upon him because he cares for you.  1 Peter 5:6-7
Quote: There is a God shaped vacuum in the heart of every man which cannot be filled by any created thing, but only by God, the Creator, made known through Jesus.  –Blaise Pascal
Reflection:  What about you, do you have a close personal relationship with Jesus?  How do you define a close personal relationship?  What about Tony's suggestions, have you tried any of these?
I am very happy to announce that the Finding God's Grace Podcast is available at many of the top web streaming service and on their apps as well.  You can listen and subscribe to the podcasts at the following providers:

Listen at  iTunes-To subscribe and listen via your iPhone or iPad, click here.

Listen to the podcasts on your Stitcher app for iPhone or Android devices.  It's like Pandora for talk shows.  To listen, Click Here.

The podcast is also available at TuneIn an aggregator of radio stations all over the world.  They also have podcasts and the Finding God's Grace Podcast has recently been added.  You can subscribe by clicking here.

For those of you who would rather subscribe by RSS feed, you can access the feed by clicking here.

Copyright secured by Digiprove © 2015 Tony Agnesi