Podcast: Play in new window | Download
Subscribe: Apple Podcasts | Android | RSS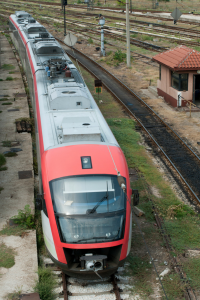 Before I could open the box my parents sat me down and told me that a neighbor boy's father had been laid off and they couldn't afford presents for my friend. Wouldn't it be nice if I gave up one of my toys, so that he would have something under his Christmas tree?  In this podcast Tony discusses the tough decision he was forced to make on Christmas morning and the Christmas lesson we can learn from little children.
Scripture: "Amen, I say to you, unless you turn and become like children, you will not enter the kingdom of heaven. Whoever humbles himself like this child is the greatest in the kingdom of heaven. And whoever receives one child such as this in my name receives me."  Matthew 18:3-5
Reflection:  Do you think that the six year old's in your life would pass the test?  How about your teenagers?  Have you ever given up something that you wanted to help someone in need?  How did that make you feel?
I am very happy to announce that the Finding God's Grace Podcast is available at many of the top web streaming service and on their apps as well.  You can listen and subscribe to the podcasts at the following providers:

Listen at  iTunes-To subscribe and listen via your iPhone or iPad, click here.

Listen to the podcasts on your Stitcher app for iPhone or Android devices.  It's like Pandora for talk shows.  To listen, Click Here.

The podcast is also available at TuneIn an aggregator of radio stations all over the world.  They also have podcasts and the Finding God's Grace Podcast has recently been added.  You can subscribe by clicking here.

For those of you who would rather subscribe by RSS feed, you can access the feed by clicking here.

Copyright secured by Digiprove © 2014 Tony Agnesi